AUTOMATE EVERYTHING MARKETING
Marketing automation is all about using software and tools to automate marketing activities for your business. Many marketing teams automate repetitive tasks such as email marketing, social media posting, and even ad campaigns — not just for the sake of efficiency, but so they can provide a more personalized experience for their customers. We take it a step further with a refined approach that integrates seamlessly with your current solutions at a fraction of a cost you might expect from a larger agency.
Our team is more than prepared to exercise their competency and prior experience with Marketing Automation. We are confident that businesses such as yours will find it highly attractive to invest for long-term gains.

An automated business model approach to evaluating operations processes and optimizing them to cut down on costs, in this case, Our special focus is on the high-level marketing initiatives your brand will be devising in the near future

To put it simply – the process of actually building strong relationships with individual customers with the intent of turning them into loyal, paying customers long term.
That's the goal….right ?

Email drip campaigns and newsletters are still a tried and true method of establishing a connection with your audience and an effective communications channel sharing all the very latest news about your brand, offerings, and special upcoming promotions

Save time by posting your content to the various social channels involved in your digital marketing strategy concurrently. We can take care of this in a way that fine-tunes the tone while keeping your message authentic, genuine, and your fans engaged

Team collaboration no longer happens just in a singular workplace. With many people involved with their respective tasks, it can be a nitemare to manage it all. Take control of the tasks of your marketing team seamlessly, assess the output and make sure it's all coming together as envisioned.
Knowing where your customers are going, where they are coming from, and what the're looking for offers invaluable insights into their purchasing behavior.
This is the power of Web Analytics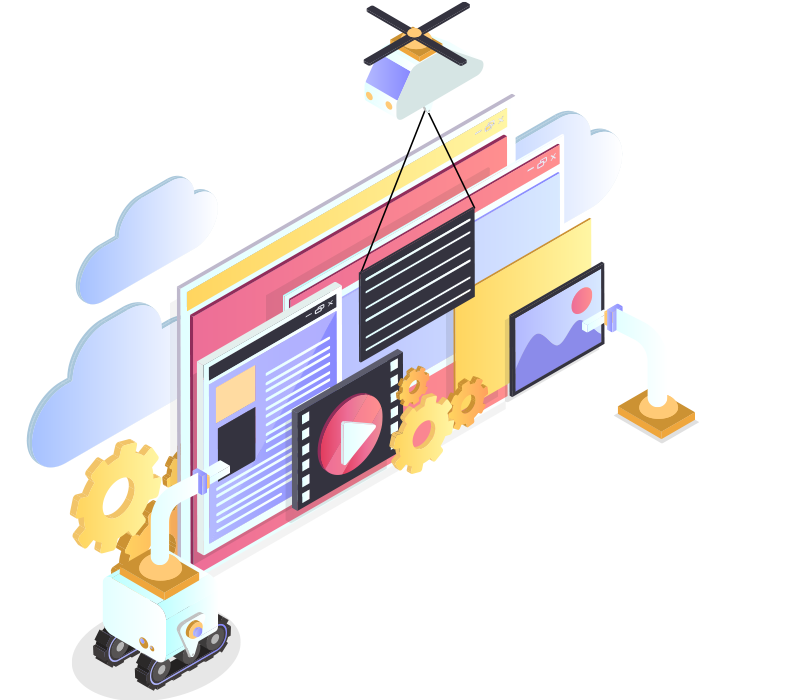 Marketing Automation for your organization shouldn't involve a cookie-cutter approach to solving your business's challenges. It's important to seek the advise and solutions tailor made for your needs by an agency that is backed by experience and deep-competence with your best interests in mind.
We implement our very own tried and true processes for your business which affords flexibility for a seamless incorporation into your already existing lead generation pipeline or sales strategy without disruption to your bottom line.
Schedule for a free consultation or request for a proposal.